Pictures from the Dingman, Delaware school district.
This is just a picture of one of our many test pumps we have in stock. This pump is 25 horsepower and can deliver upwards of 175 gallons per minuite of water.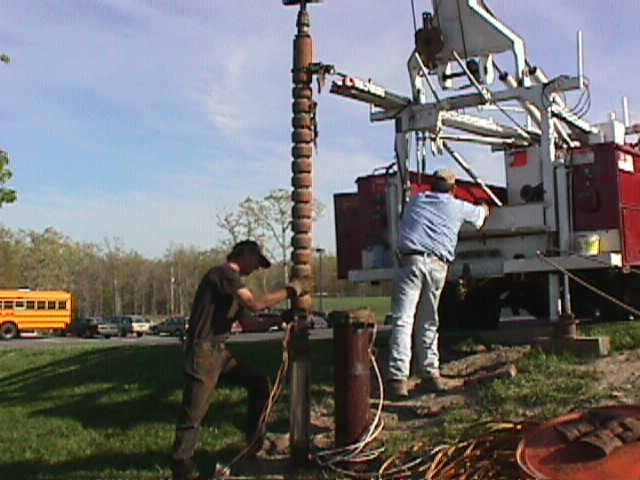 This was a pump test of the 24 hour variety so one person had to stay throughout the night to take reading and make sure everything was going as planned. Part of the reason for having a commercial well tested is to make sure there is plenty of water available in the well, and to make sure there isn't a large impact on the surrounding water system. In this instance the well had almost a direct link to two other commercial school wells in the area, so we needed to monitor the other wells to make sure the other wells weren't being depleted too much.